"You are the universe in ecstatic motion" Rumi
Join internationally touring yoga teacher and transpersonal art therapist Lara Zilibowitz on this practical and mystical journey into the art of energetics within asana and meditation.
The premise
To realise yoga asana as a profound opportunity to wake up to the underlying reality that we are so much more than what we can see with our outer-seeing eyes. To realise that we are a part of a vast field of intelligence that creates us and sustains us, and that we will one day be folded back into.
This is not a training about technical outer alignment, but instead to reconnect to the natural inner alignment that exists when we attune to the currents of energy (pancha vayus) that underlie all movement – from the way we sit and stand, to the way a tree grows and the way the whole universe turns on its axis.
The invitation
This training is an invocation to shift our approach away from teaching or practicing fixed and static 'poses' and instead to wake up to the living, dancing, shape shifting nature of spanda and shakti which animates the inner world of yoga asana.
The encouragement is there for you to realise that there are no straight lines in nature. Nothing is ever standing still – everything is in a state of living vinyasa, of ever-evolving flow and fluctuation.
My invitation to you as a student and teacher of yoga is to embody this flow of grace and nature as you connect to your breath and move through your practice and your life.
What you will takeaway from this course
Demystify what is Tantra yoga and map it's history and differentiation from Classical Yoga

Understanding vinyasa as the evolution of Tantra yoga and the embodiment of nature.

You'll learn to embody the five elements (pancha tattvas) and understand their correspondence to the seven chakras in the seasons of your inner and outer life.

You'll realise the meeting point between quantum physics and yoga – to be able to viscerally experience the underlying energetic field that unifies and underlies all life forms, via the philosophy and embodiment of the pancha vayus.

Understanding the significance of the breath when cueing inner alignment and energetics.

To realise every asana as a full body mudra, with a profound capacity to shift our awareness and invite us into moving meditation and flow-state consciousness.

You'll understand how to teach to every kosha. To intentionally awaken the maps of the physical, energetic, emotional, mental and spiritual bodies with our words, cues and body language – from the outer to the inner bodies, from the muscular skeletal system, to the mystical realm of intuition and imagination.

To understand that as teachers, we are the conductors of energy in the space. The way we use language directly affects not only movement, but the spirit in the room.

To expand the repertoire of your language to incorporate poetry, metaphor, visualisation and analogy as tools to awaken to the unseen world of energy and spirit.
Who is this training for?
Designed for yoga teachers and dedicated students looking to enhance their offering, deepen their understanding of the subtle body, and integrate energetic alignment within asana, in order to bring a whole new dimension of awareness and awe to their practice and life.
YACEP
Techniques, Training & Practice (TTP): 15 hrs
Teaching Methodology (TM) 10hrs
Anatomy & Physiology (AP) 5 hrs
Yoga Philosophy, Lifestyle & Ethics (YPLE) 10hrs
If you registred to Yoga Alliance those hours can be counted as Yoga Alliance Continued Education Hours
Date/time
Sept 27 to 30 (Friday to Monday)
Approx. time: from 9am to 5pm
Investment
Fr 950.- early bird until March 26
Fr 1'100.- from March 27
It does not include accomodation or meals
You need more info
If you're travelling from abroad and need tips about transportation and acomodation in Switzerland you can reach out to Nadine and Sofia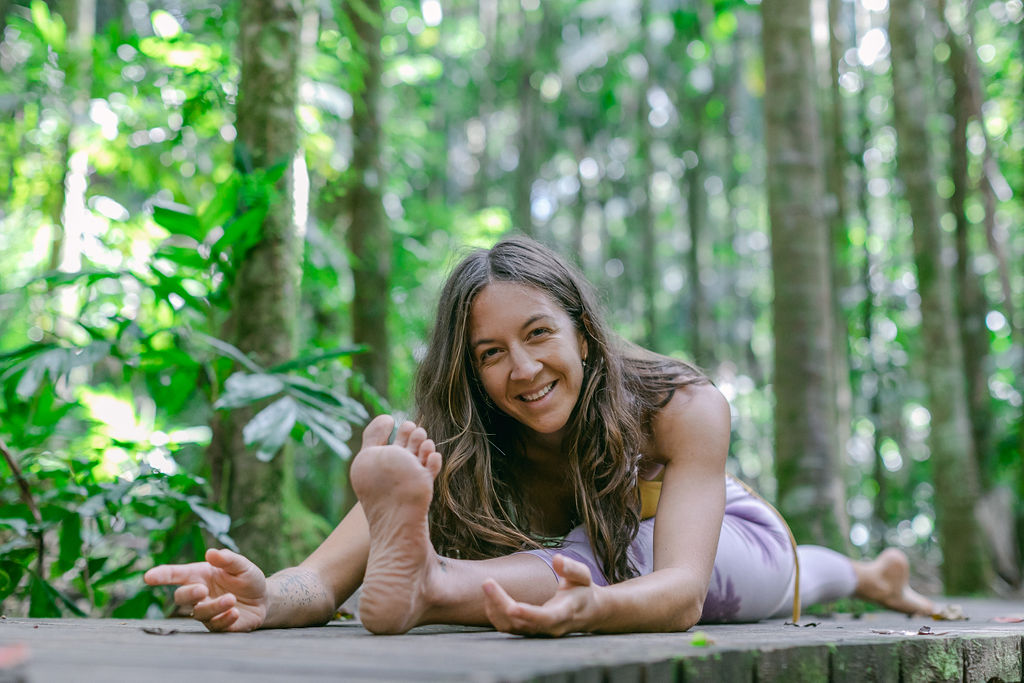 About Lara
Yoga teacher, artist, soul pilgrim and body poet
Lara is an internationally touring yoga and meditation teacher and a qualified holistic art therapist. She is founder of the Body Poetry Yoga School, and the visionary creator of Art of Being Retreats.
Lara travels the world curating life-changing events and trainings and sharing her passion for the intrinsic wisdom of the body and soul. She is also an accomplished writer, poet, artist, ceramicist, dancer and an all-round inspirer of the beauty and magic of life. She is the face of yoga & lifestyle brands such as Wanderlust, Lululemon athletica, Casall Training and Aveda hair and skin care, and has graced the cover of Yoga Journal Australia.
For further information about the training please contact directly Lara : hello@larazilibowitz.com
 TESTIMONIALS 
Lara's teaching style is at once earthy & heart-fully poetic, inviting us to sink our roots deep within the earth, in order to power up and out. Lara is a force of nature and holds space with charisma, deep knowledge & (com)passion. The beauty of the work is in the invitation to journey from student-receptivity to the courage and luminosity of teaching yoga.  If you want to discover the beauty & liberation of true yoga, so much more than mere exercise, drop everything & sign up to this course! 
William Simpson, Writer & Body Poetry Yoga Teacher
The Body Poetry Yoga Teacher Training was the most amazing experience. I now see yoga in a much different light. I have always known that there is a lot more to the poses than just the physical aspect but have never really understood how and what that is.
Lara has put together an incredible training that dives deep into energetics and aliveness, giving us the language and understanding to teach what we all feel so deeply inside to be true but have not had the words.
Thank you Lara from the bottom of my heart, I am so grateful to have you as a teacher and mentor. Your ability to hold space for so many to share and be seen is such a super power. Thank you for welcoming us all with so much love and grace."
Catherine Pampallis, yoga teacher & embodiment guide